Classes/Parent Involvement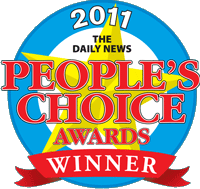 Parent Involvement
Recognizing the importance of good parent-child-school communication and the importance of a comfortable adult-child ratio, we ask each child's parents to participate a minimum of 12 times per year. This helps us to offer a well-supervised program at a modest cost.

Parents are also required to attend and help out at five (5) two-hour work sessions each year. Work sessions are usually scheduled on the first Saturday morning (Clean-up Days) and one evening (Memory Book sessions) each month.

Shortly before the start of the school year, an orientation session is held to outline how the school operates and answer some of the pertinent adult questions. A few other parent activities are scheduled during the year. No regular evening meetings for parents are held.
---
Our school year begins in September and continues through May. A parent must attend with each child on the first day they attend preschool.
Children must be 3 years old by December 2 to attend preschool in the fall.

Tuesday/Thursday Mornings
We have a two-day morning class on Tuesdays and Thursdays. The class meets from 9:00 to 11:30 a.m.

Monday/Wednesday/Friday Mornings
We offer a three-day morning class (Monday/Wednesday/Friday). Class times in the morning are 9:00 to 11:30 a.m.

Monday/Wednesday/Friday Afternoons
We offer a three-day afternoon class (Monday/Wednesday/Friday) for 3 and 4 year old children. Afternoon class meets from 12:30 to 3:15 p.m.

Young Fives
The Young Fives part of our program is to create an exceptional learning environment that engages, challenges, and supports all students so they thrive and achieve their academic potential, making sure all children are ready and prepared for kindergarten. We are using the Handwriting without Tears program used in the PAUSD kindergarten curriculum. Class meets Tuesday/Thursday, 12:00 to 2:30 p.m. (Not available as a stand-alone program; enrollment in a MWF or TTh program is a co-requisite)